PolyNatural will ONLY work on porous surfaces like wood and stone (NOT ceramic tile). It must be able to soak into the surface to work properly.
PolyNatural is a water-based, sublimation coating that allows you to print on unfinished wood & porous stone with a nearly invisible, matte finish. PolyNatural "disappears" into the wood making your image look like it has been printed directly onto the wood like a tattoo. If you want a bright, shiny finish, use can apply any high-gloss clear coat over your image or you can use PolyGloss instead of PolyNatural. If you are sublimating skis, snow boards, skateboards, surf boards, etc., you may want to use PolyNatural to embed the image into the wood and then apply a heavy-duty epoxy over the image to create a bold image that will not be exposed to the elements.
PolyNatural leaves a natural, rustic finish on tumbled marble, travertine, and stone.
PolyNatural is a 2-part, polyester resin. It cleans up easy with water and does not emit toxic fumes. The catalyst is added at a ratio of 1 ml for every ounce of PolyNatural (catalyst is included with PolyNatural). The PolyNatural mixture has a potlife of 18 hours. Unlike most 2-part resins, the mixture can be re-catalyzed after the potlife has expired by adding additional catalyst at the same 1 ml per ounce ratio.
The best wood choices are birch, maple, bamboo, and other light-colored, sap-free wood. We do not recommend coating pine, since the sap often seeps out when heated. We print most of our artwork on 1/4" Baltic birch plywood.
16 oz. will coat approx. 65 sq. ft.

32 oz. will coat approx. 130 sq. ft.

1/2 Gallon (64 oz.) will coat approx. 260 sq. ft.

1 Gallon (128 oz.) will coat approx. 520 sq. ft.
Directions:
Step 1: Add 1 ml of catalyst per ounce of PolyNatural. Stir thoroughly and let mixture settle for a few minutes. Mixture has an 18-hour pot-life, but can be re-catalyzed by adding 1 ml of catalyst to each ounce of remaining mixture.
Step 2: Apply one THIN, even coat of Poly mixture with bristle brush, or gravity-feed sprayer. Do not apply a 2nd coat as it will appear frosty white over the first coat. WARNING: Wear face mask & eye protection if using a sprayer
Step 3: Once dry, cure substrate with oven or heat press:
-Standard oven: 375F for 15 minutes
-Convection oven: 350F for 15 minutes
-Heat Press (with light pressure): 360F for 10 minutes.
Use parchment paper to protect coating from heat press. *The best way to keep your wood from getting too dark is to cure on the press with a thin silicone pad.
Step 4: Place silicone pad (i.e. Wilton baking/cookie sheet) between sublimation paper and heat platen to ensure thorough image transfer. Press image with medium pressure at 385F for 3 minutes.
UV Protection:When creating outdoor art, spray on a UV-Resistant Clear Acrylic Coating over your sublimated image after you substrate has cooled. We use Krylon UV-Resistant aerosol spray available in matte, satin and gloss at craft and hardware stores.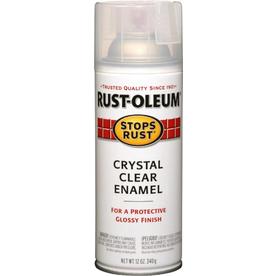 International Buyers Please Note:
Import duties, taxes, and charges are not included in the item price or shipping cost. These charges are the buyer's responsibility.
Please check with your country's customs office to determine what these additional costs will be prior to bidding or buying.
Wish I could give this 100 stars. I usually sublimate wood by using laminate sheets. But it's a pain and a process. Most of the time edges peel or the wood turns to dark. Well i somehow came across this stuff while searching for alternate ways to sub on wood. I ordered this and the polygloss literally 2 days ago and got it already. Ofcourse I immediately tried both of them. I have no patience!! I cured them in my heat press for 12 minutes as the direction says. I'm blown away. Easiest process ever to sub on wood and the final product is gorgeous. Will never go back to laminate sheets again. This stuff is seriously amazing. Wish I could post a photo.

this product is awesome for wood and stone! the customer service at dye press is awesome!